Lisätieto
Dimensions
5.5m2 Sauna + 4m2 Pkh
Dimensions: 3830*2570 mm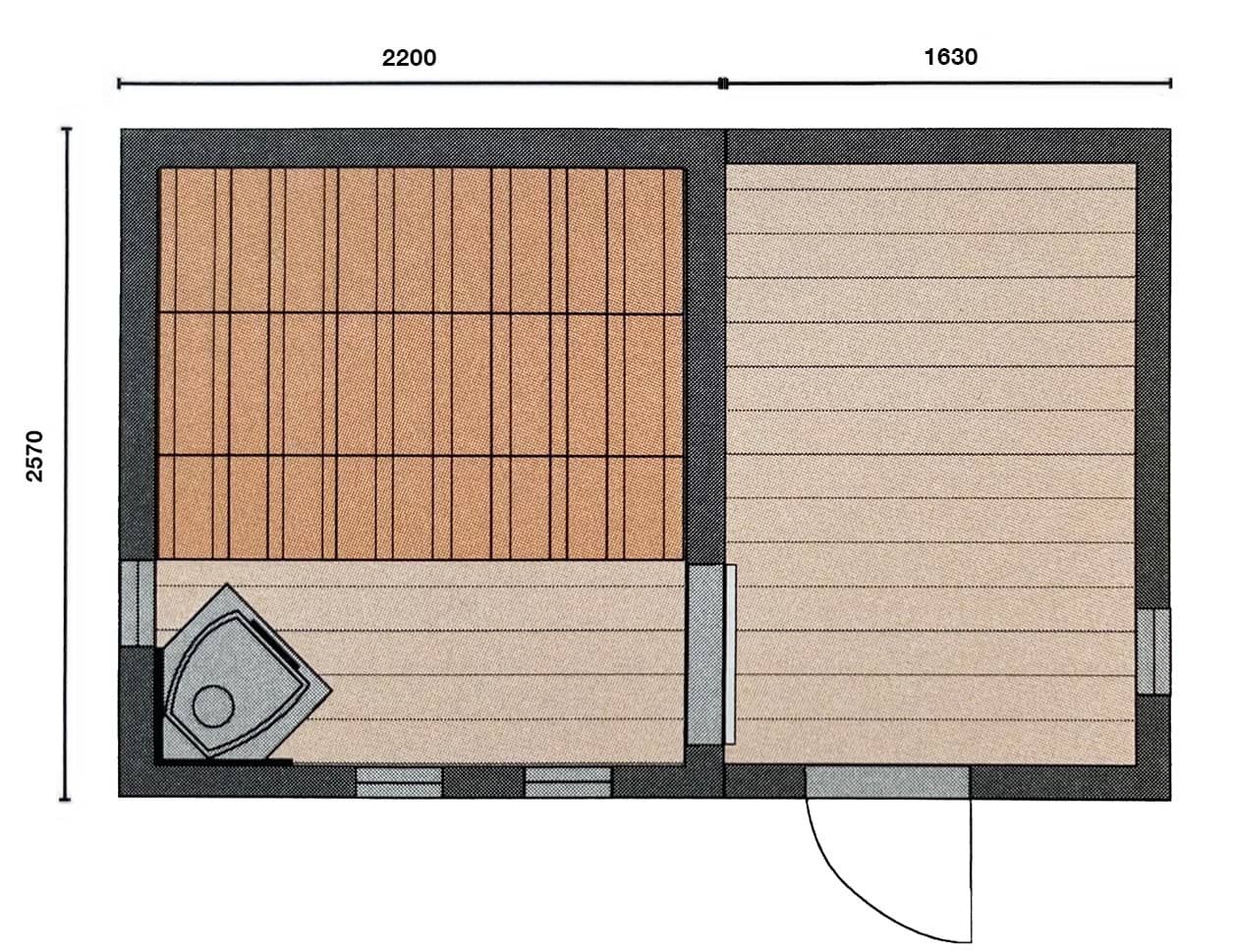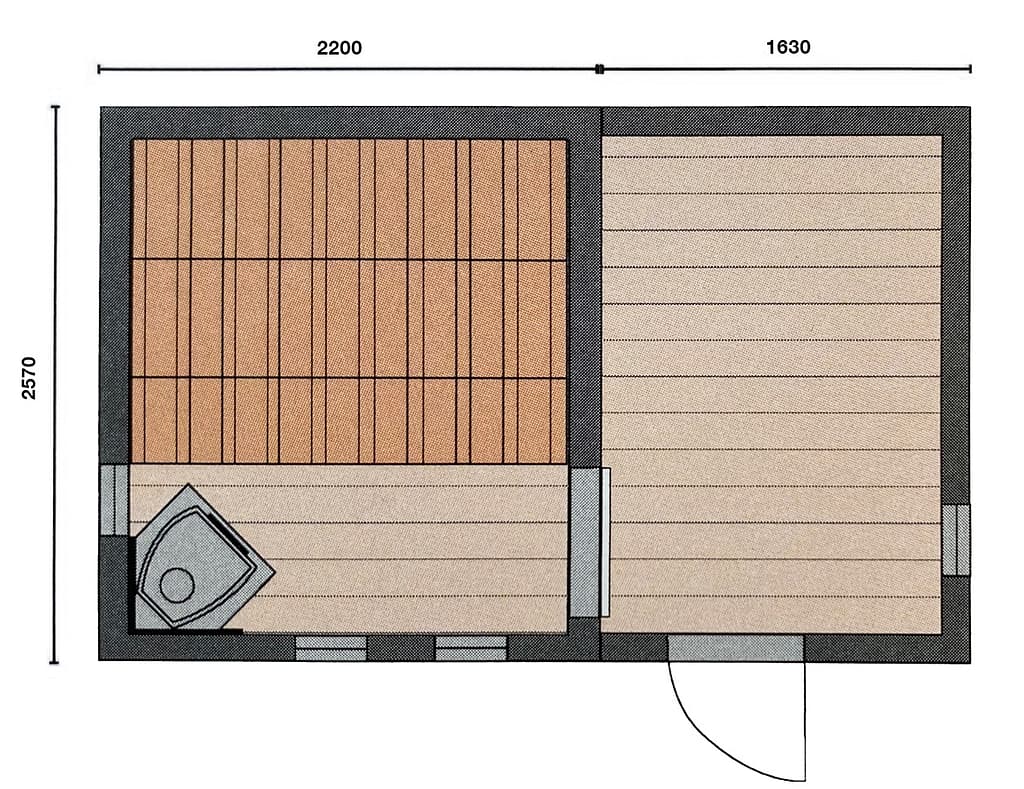 Our sauna has everything a sauna lover could ever need.
Wood or electric stove
Tarred clapboards
Glass doors and windows
Chimney and chimney cap
Felt roofing
Primed elements
In prefabricated delivery, the roof, floor and walls are easily assembled elements
Accessories
Stove water tank
Backrest
Led lights
Lock on the door
Outdoor painting
Groundworks
Turnkey installation
Reliable delivery, also to the island
More information on this sauna section
Where the traditional sauna is highly valued, Lux Sauna offers very relaxing baths all over Finland. The traditional M model has a dressing room, is cubic in shape and thus also represents a newer era, which has gained great popularity both in different places in Finland and elsewhere in the world. So, this style does not disappoint! It attracts sailors to an irresistible moment where steam, relationships and traditions come together. Experience your own Lux Sauna moment with us.
The traditional M with dressing room is the perfect garden sauna for guests or family, perfectly accommodating 5 people to enjoy hot baths at the same time while enjoying the scenery of the island, garden or any other location where the sauna model is placed. Its sauna room has three comfortably narrow and oblong windows, allowing enough privacy while the views can be seen from two different directions.
Enchanting sunsets, green Midsummer nights and winter snow can all be seen from the traditional M outdoor sauna, as the durable tarred plank blinds are perfectly positioned to allow front and side views.
The traditional Lux Sauna M with dressing room is a prefabricated sauna that is transported to the site as it is, but if the location is difficult to transport, it is possible to transport the outdoor sauna in prefabricated form. Its sauna room is the same size as that of the traditional S model.
If you've been dreaming of a Finnish garden sauna that has gained popularity in other parts of the world, you don't have to dream any more – now is the time to make it a reality!
Frequently asked questions about buying a sauna